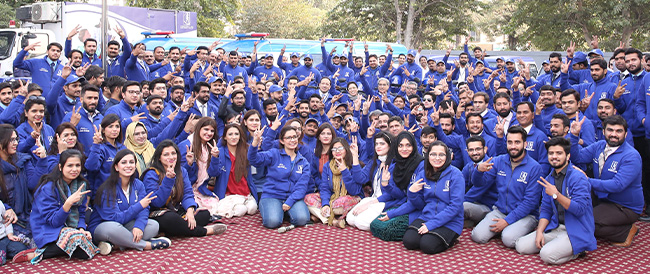 <! ========= Cool Timeline Free 2.4.5 =========>
Journey of Chughtai Lab to Chughtai Healthcare
1
Dr. A S Chughtai founded Lahore Lab.
2
Lahore Lab started the first lab outreach program in Pakistan.
3
Lahore Lab started blood bank services with donor screenings.
4
ELISA based hepatitis and hormone testing started.
5
Fine Needle Aspiration services started.
Semi-Automated chemistry analyzer
Semi-Automated chemistry analyzer installed, leading to faster and more reliable..
Read More
7
Dr. Chughtai renamed the lab as 'Chughtais Lahore Lab'
8
Outreach program extended beyond Lahore. Locations opened in Gujranwala, Okara..
Read More
9
Customized Lab software by the name of 'Nexus' software developed..
Read More
10
CLL became the launch customer for abbot Architect Ci8200 integrated..
Read More
11
'NEXUS PRO' software developed and installed.
12
Locations opened in Islamabad and Rawalpindi.
13
Bar code sample labeling and tracking enabled two-way interface between..
Read More
14
In back to back years, the lab set the example..
Read More
15
Chughtais Lahore Lab installed the Abbott m2000 automated PCR system...
Read More
16
Chughtai Lab approved for FCPS training in Hematopathology and Histopathology...
Read More
17
Chughtais Lahore Lab renamed as 'Chughtai Lab'.
18
Chughtai Lab opened in Karachi.
19
Chughtai Lab introduces: Apki Sehat Ka Number 03-111-456-789
20
Chughtai Medical Centre and Chughtai Lab Sehat Services
21
Chughtai Lab Head Office inaugurated – 1 Central Lab –..
Read More
22
Complete radiology services launched in Lahore
23
Pakistan's largest home sampling fleet launched
24
Chughtai Lab leads from the frontlines during the COVID-19 pandemic
25
Chughtai Healthcare launches Vaccination Centers across Pakistan
26
Chughtai Lab Karachi Head Office Inauguration
27
Chughtai Lab evolves into Chughtai Healthcare 1 Central Lab |..
Read More
28
Chughtai Lab received accreditation from the College of American Pathologists.