Chughtai Ambulance Service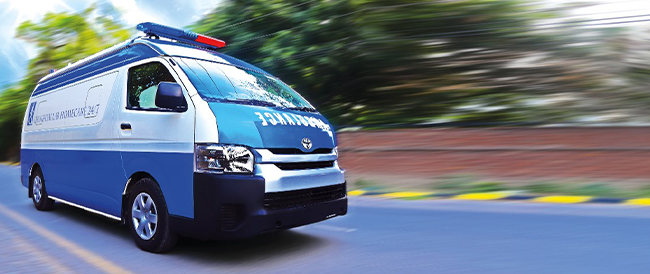 The Chughtai Homecare Ambulance Service is equipped to deliver ICU level care during patient
transport. This enables us to transfer patients safely while providing comfort and peace of mind to the family.
Our ambulances are ideal for non-emergency patient transfers from:
Home to hospital
Hospital to home
One hospital to another hospital
One city to another city
Air Ambulance Service Coordination
There are times when the level of medical care needed is not available locally. In such situations, we can coordinate with international air ambulance services and make a safe patient transfer plan in coordination with the international receiving hospital, the air ambulance service, and the patient's family. We take care of all of the documentation requirements and hand over the patient to the air ambulance service at the airport.