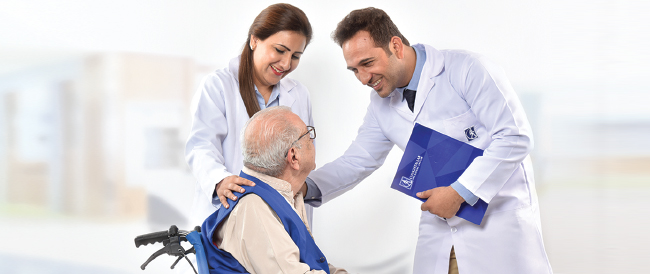 Nur Nursing Home
Holistic healthcare and end-of-life care services
Nur Nursing Home provides specialized healthcare services. You can get your patients admitted in our facility where they will be looked after by highly trained staff 24 hours.
Located in a safe and clean locality of Lahore, the nursing home is designed to provide a comfortable care environment which feels like home away from home. Each patient is given their own room with an attached bathroom and wardrobe.
Services include:
Separate room with attach bath and wardrobe
Resuscitation room
Ambulance service
In-house chef to cook meals as per requirement
Laundry service
Dining room
TV lounge
Lawn
Personal care and hygiene staff
Regular doctor visits
Hospital access on a 2-minute drive
Daily reports and updates to family or guardian
At Nur Nursing Home each patient is treated like a family member and their care is our utmost priority. No matter if you are in Pakistan or out of Pakistan, our staff will ensure that you are well informed.
At Nur Nursing Home, patient care, safety and dignity are of the utmost importance.
For more information and booking call +92 345 0287824.