Current Openings
Chughtai Lab – the best quality laboratory in Pakistan – offers exciting and challenging opportunities for talented and innovative people looking to exploit their full potential and grow with us. We offer excellent working conditions and competitive salary and benefits packages including health care programs. Applications are only accepted online.
Chughtai Lab believes in delivering our education and experience to the next generation. Our team member gets a chance to work with experienced technicians, doctors, and internal departments. We promote and encourage people to join us and explore changes and to make new developments in our organization.
Chughtai lab is always enthusiastic and excited to have new team members.
Current Openings at Chughtai Lab
With a vision to provide our patients and their physicians with a pathology lab that they could trust, at Chughtai Lab we continue to serve life through science with quality and sustainability.
We stand tall in having competent, committed, and professional members in our team constantly on the move to adapt to the changing needs of a growing organization.
Download Admission Form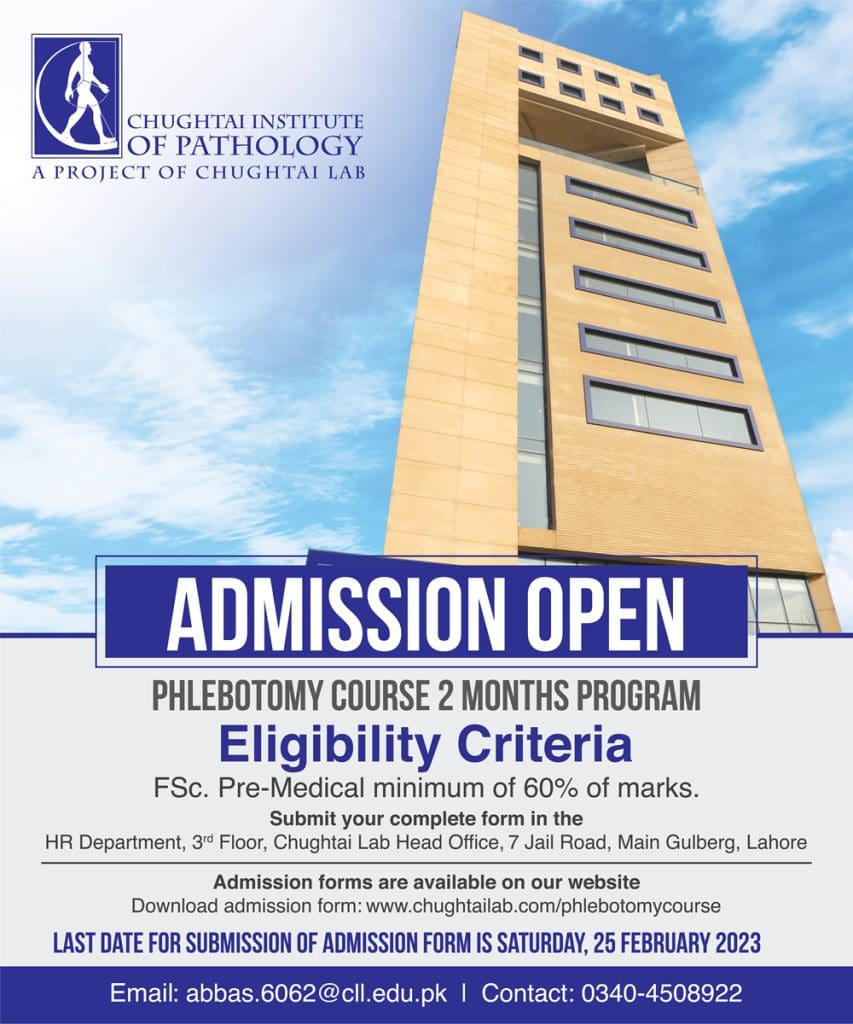 Jobs
Jobs at Chughtai Lab