Current Openings
Chughtai Lab, the leading laboratory in Pakistan renowned for its high-quality services, presents exciting and challenging opportunities for talented and innovative individuals seeking to realize their full potential and grow alongside us. We offer excellent working conditions, competitive salary packages, and comprehensive benefits, including healthcare programs. Please note that applications are exclusively accepted online.
At Chughtai Lab, we firmly believe in imparting our knowledge and experience to the next generation. Our team members have the opportunity to collaborate with experienced technicians, doctors, and various internal departments. We actively encourage individuals to join us, embrace change, and contribute to new developments within our organization.
Chughtai Lab always welcomes new team members with enthusiasm and excitement.
Driven by a vision to provide patients and their physicians with a trusted pathology lab, we continue to serve the essence of life through science, prioritizing quality and sustainability.
We take pride in our competent, dedicated, and professional team members who constantly adapt to the evolving needs of our growing organization.
Download Admission Form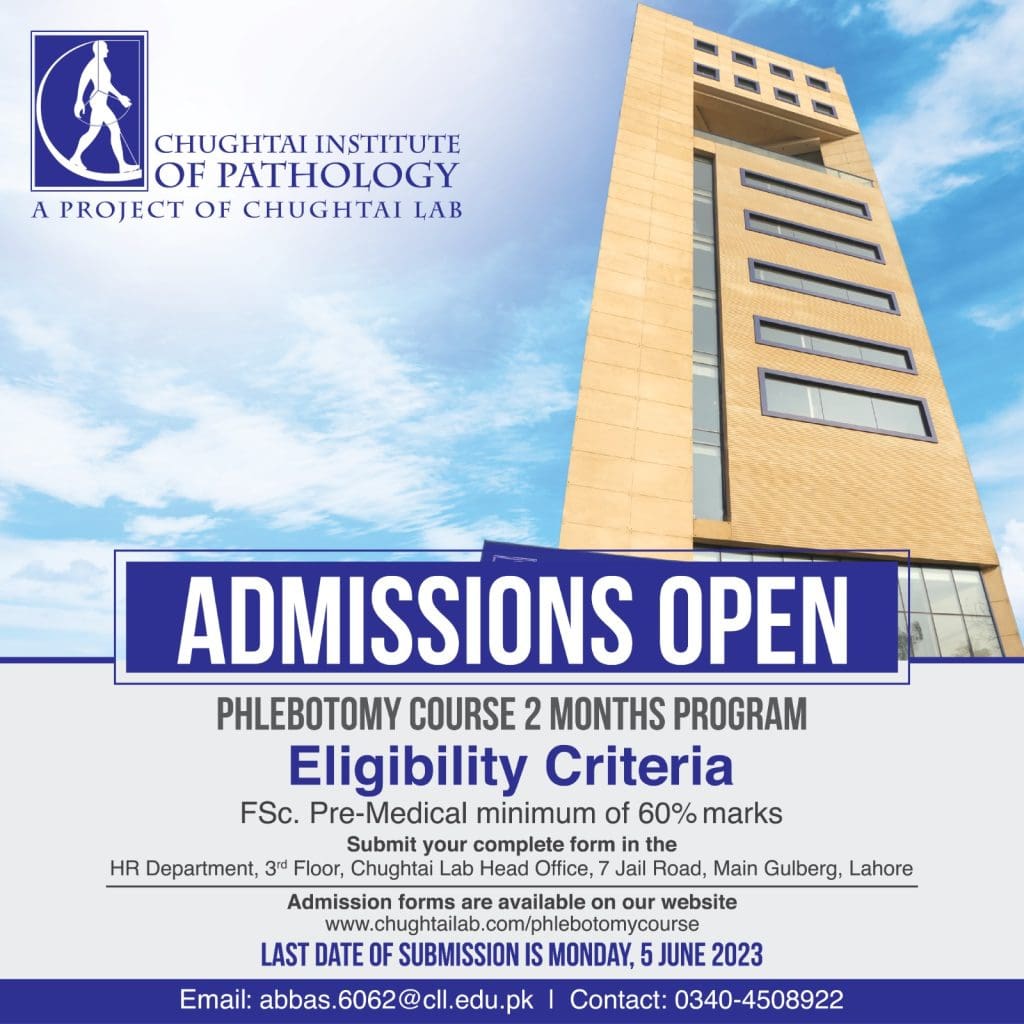 Jobs
Jobs at Chughtai Lab