Excellence in Histopathology
Chughtai Lab has a long history of excellence in Histopathology. The department is staffed by 15 consultants, 6 fellows and 9 resident pathologists. It is one of the busiest histopathology department of the country, dealing with more than 55000 biopsies per year. Accurate reporting in time is the cornerstone of the department philosophy, with 95% of the biopsies reported within 4 days of registration. Education of next generation pathologists is also very integral component of the department. 13 pathologists have cleared their specialist board examination, after completing their speciality training from the Histopathology department. Histopathology department also shares important teaching material online (patient identity is kept confidential) and runs a twitter page with the name of ChughtaiPathRes.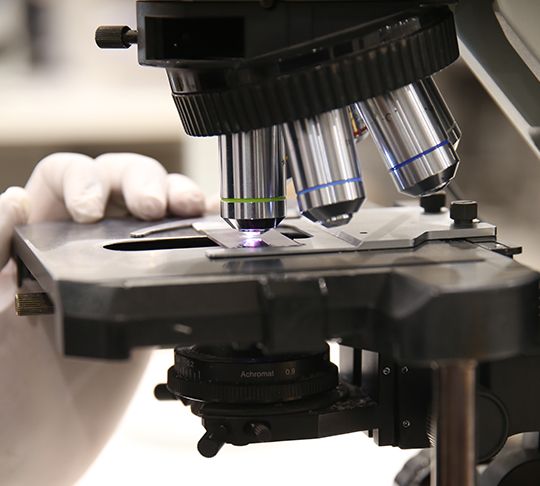 5 Reasons to Choose Chughtai Lab for Biopsy
1.
Qualified and Experienced Consultant Histopathologists
2.
Daily group discussion of unusual cases
3.
Two pathologists consensus diagnosis for all cancer cases
4.
All diagnostic immunostains performed free of cost