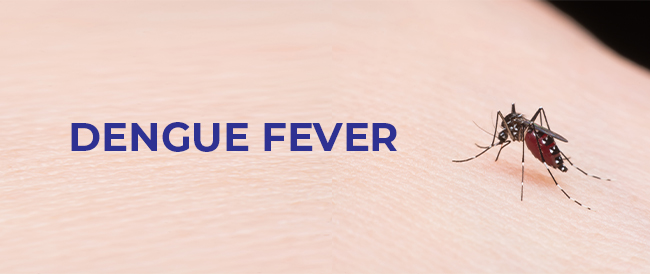 Stay Protected from Dengue
Dengue fever is a painful, debilitating mosquito-borne disease caused by any one of four closely related dengue viruses.
Dengue fever is transmitted by the bite of an Aedes mosquito infected with a dengue virus. The mosquito becomes infected when it bites a person with the dengue virus in their blood. It can't be spread directly from one person to another person.
Dengue virus has a seasonal pattern where it tends to peak in the wet season.
Stay protected from dengue
Use mosquito repellents, even indoors.
When outdoors, wear long-sleeved shirts and long pants tucked into socks.
Make sure window and door screens are secure and free of holes. If sleeping areas are not screened or air-conditioned, use mosquito nets.
If you have symptoms of dengue, speak to your doctor.