چغتائی بلڈ سینٹر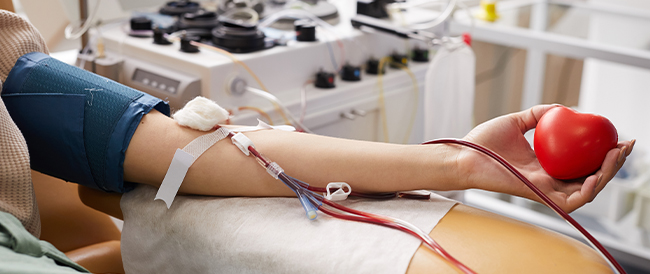 Chughtai Blood Centre is providing safe blood and transfusion services to patients with blood disorders like thalassemia, hemophilia, leukemia, bone marrow failure, and patients undergoing bone marrow transplant. In addition to this, our service also extends to patients elsewhere, in other hospitals, and in different cities of Pakistan. The blood bank is ISO accredited and participates in external quality assurance programs like CAP to ensure that all international standards are met. The blood is screened for all transfusion-transmitted infections (TTI) i.e. Hepatitis B and C, HIV, syphilis and malaria using AABB and WHO recommended guidelines to provide the safest possible blood.
The center provides facility for serological testing including blood grouping, cross match, coomb's test, antibody screening and identification in addition to component preparation (packed cells, fresh frozen plasma, platelet concentrates) and apheresis technique (including therapeutic apheresis). Blood products are also antigen-matched for thalassemia patients with multiple transfusions.
To cater to the needs of patients we encourage voluntary blood donations and for this, we organize blood donation camps and we also collect blood at our head office. Our own laboratory staff is regularly contributing to building up our blood bank inventory.
During this pandemic, we are taking all precautionary measures with the help of thermal scanners, disinfection, gloves, masks, and maintaining social distance to ensure the safety of donors, staff members, and patients. We are also providing the facility of home blood donations in this difficult time. The donors are thus not at risk of contracting COVID-19 through the blood donation process. So, donate blood and help the needy tide over this difficult period.
Blood Bank Locations:
Head office 7-Jail Raod, Gulberg II, Lahore.
NHMC 132/2 Street 123, Sector L, DHA Phase 1 National Hospital, Lahore
Plot no 2, Block 3, P.E.C.H.S Shaheed-e-Millat Road, Karachi.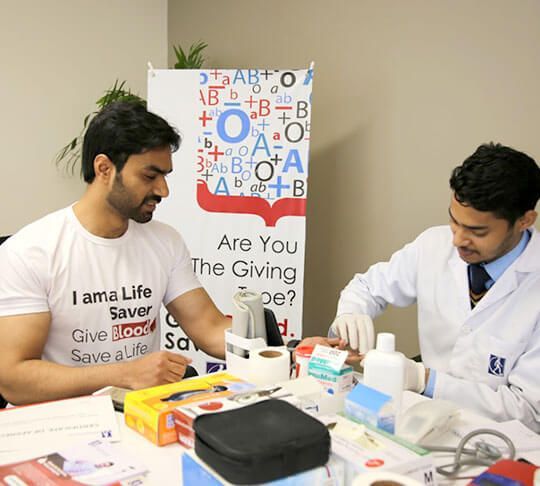 5 Reasons why you should donate blood?
1.
Development of New Red cells: Your body will replace the blood volume (plasma) within 48 hours. It will take 2 months for your body to completely replace the red blood cells you donated.
2.
Reduction in risk of heart disease
4.
Free blood test: Donor will get to know his blood group, hemoglobin, hepatitis B and C, HIV, syphilis and malaria status.
5.
You will save lives and can feel good.